Our store is open 8:00 a.m. - 6:00 p.m., 7 days a week.

Due to Dane County CDC Regulations - Face Masks are required to be worn in our store starting July 13th.
We have taken many measures in-store to keep our customers and employees safe and healthy during this transitional time; however, we are still offering contactless pickup (see below).
Order Early for the Holidays!
Main holiday shipping dates for 2020 are:
Monday, December 7th
Monday, December 14th to arrive by Christmas using Ground for farthest states


Monday, December 21

st

Must be sent

OVERNIGHT/NEXT DAY AIR

to every state to guarantee delivery before Christmas.


Ground cannot be guaranteed.
Nothing will move on December 24th, 25th or 31st
Friday, December 25th is Christmas – nothing will go out this day!

Contactless pick up days will be Saturday and Sundays from 10:00 a.m. - 1:00 p.m. Please place your order by Noon the Friday before.
You can place your pickup order by using the Pick Up From Store option once you checkout. Please indicate either Saturday or Sunday as your choice of day for pick up.
NEXT PICK UP DAYS ARE

SATURDAY, DECEMBER 5th or SUNDAY, DECEMBER 6th.
Please email us if you have any questions!
Thank you again and stay safe!
-The Ehlenbach's
Offering the Finest Wisconsin Cheese, Gift Baskets, Summer Sausage & More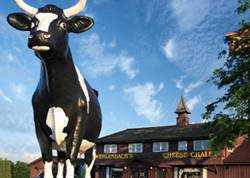 About Ehlenbach's
Ehlenbach's Cheese Chalet has been family owned and operated for over 49 years. Our family and staff are dedicated to providing the best service possible to you, our valued customer.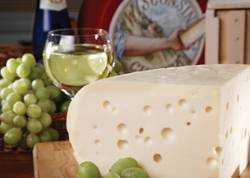 Order Online
We have a great selection of delicious Wisconsin cheeses and meats, including cheese gift boxes, logo merchandise and even cheese heads! Click here and start shopping.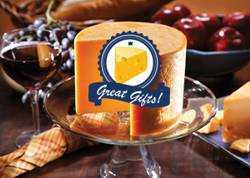 Great Gift Ideas!
We have over 300 different kinds of Wisconsin cheeses and Wisconsin-made all beef summer sausages. We also have many gourmet items, candy, domestic wines, and a wide variety of gifts and Wisconsin memorabilia to choose from.
Recommended items
Ehlenbach's Cheese Chalet specializes in Wisconsin made cheeses, with over 400 different cheese products spread across 15 categories. All of our cheeses are made right here in Wisconsin, and include:
We now have a line of Unique & Specialty Cheeses, including delicious favorites such as 8 oz. Chocolate Cheese Fudge, Baked Bread Cheese, Blueberry Cheddar, Double Cream Brie and others.
Cheddar cheese from Mild up to 16 Year Aged Cheddar ... we have a Cheddar for Everyone!
Be sure to try our Specialty Blue Cheeses, created on site and only available at Ehlenbach's Cheese Chalet!
Can't decide what to give?
Looking for a little Spice in your life? Anything from a "small heat" to "OMG ... that's just CRAZY!" Our HOT-HOT-HOT cheeses have you covered.
Cheese Curds and String Cheese are a Wisconsin Favorite! and make GREAT quick snacks!
Smoked Here on Site, our Specialty Smoked Cheeses can only be found here at Ehlenbach's Cheese Chalet.
We also have 183 other products such as gourmet foods, non-food gifts and meats such as sausage, snack sticks and beef jerky!
If you're in the area, stop by and visit Sissy The Cow. We're only a little out of the way (just minutes north of Madison off I-90) and you can always order cheese online no matter where you live.
If you have any questions, feel free to contact us online or call us at 608-846-4791 or toll free at 800-949-4791. One of our friendly staff will be happy to help you.